Michael Greenberg
Family Law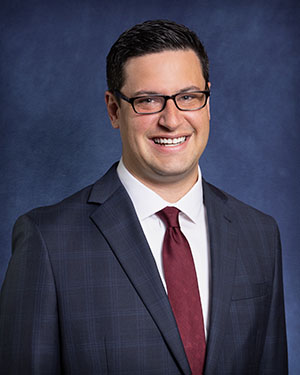 Michael Greenberg obtained his J.D. from Villanova University – Charles Widger School of Law and his B.S. in Political Science from Florida State University. While at Villanova University, Michael participated as a member of the Moot Court Board and was one of two individuals selected to represent Villanova at the 2012 National Moot Court Competition in Baltimore. He also previously served as a judicial intern for the Honorable Linda A. Carpenter in the Court of Common Pleas in Philadelphia, PA.
Michael grew up in Sarasota, FL. He began practicing family law as a solo practitioner in Philadelphia, PA following his graduation from Villanova University, gaining valuable experience and knowledge in all aspects of family law litigation, including divorce, child custody and visitation, child support, relocation, and domestic violence matters. He then joined a family law firm in Sarasota, FL as an associate attorney. Michael became an associate attorney with Farrell & Martin in 2019, and the emphasis of Michael's practice remains in family law.
As an experienced and passionate litigator, Michael knows that aggressive tactics are not always beneficial to the parties or children at issue. Family law cases have emotional consequences, and Michael will listen to your needs, both legal and emotional, prior to developing a litigation strategy. Michael strives to handle legal matters expeditiously while also providing zealous advocacy on behalf of his clients.
Michael is a member of the Missouri Bar and is also licensed to practice in Florida, Pennsylvania, and New Jersey.